Diversified Tech Solutions has over 20 years of experience in desktop computer support, networking, network security, web applications, firewalls, vpns.  Let us help you fine tune your technology solutions so that they can be the tools you use to get things done. We have been building and ranking websites for 20 years as well as supporting desktop and server environments, wired and wireless networks and a variety of creative solutions to your technology "challenges".
Call us today to see what Diversified Tech Solutions can do to help Market your business online! Call us to see how we can support your technology needs. 239-494-4633
We bring a wide range of experience to help with your IT issues. We also have an approach to SEO that we call "Smart SEO" building your site and optimizing your site and online presence for long term success. Internet marketing ultimately is VERY similar to offline marketing. Many people don't see it, many see it as a completely different proposition. We see that it's about building relationships. Relationships with your customers, relationships with partner sites, advertising venues, advertising partners. It's about integrating your site into the community that is the internet. As your business becomes more connected, you are easier to find by potential clients and your site is more resilient to changes in search algorithms.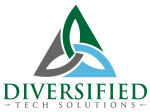 We offer full service internet marketing, computer and IT consulting to individuals and businesses alike.
Experience includes:
Windows Desktop and Server
Linux Desktop and Server (as well as other Unix variants)
Mac Desktop
Hardware and Software troubleshooting
VPS (Virtual Private Server) administration
Web server administration
Web hosting
Search Engine Optimization & Marketing
Networking
VPN implementations
Custom router firmware
Network Security
and much more…
Diversified Tech Solutions
Contact Us to see what we might be able to do for you or your business today!
Western North Carolina- Asheville, Arden, Weaverville, Hendersonville, Waynesville, Mars Hill: 828-585-5793
Southwest Florida- Fort Myers, Naples, Port Charlotte: 239-494-4633